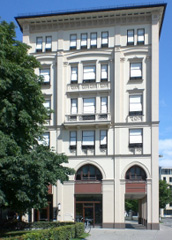 Comprehensive Care of National and International Patients in Germany and Europe
You will benefit from the well-known first-class medicine according to German standards
Take advantage of the experience and competence of a consulting company specialized in health care.
Within the framework of our modular consultancy network, we offer you solutions concerning medical questions in hospitals, clinics and medical practices that are individually tailored to meet your requests.
Furthermore, we offer comprehensive care with regard to e.g. mobility, transport and accompanying services as well as careful interpretation provided by our trustworthy integrated partners.
An additional focus of our range of services is the consultancy and development of solutions for simple and complex global processes and requirements both in health care and in daily processes of outpatient and inpatient medical institutions.
Challenge our interdisciplinary teams of physicians with extensive clinical experience and consultants with outstanding economic skills.
You will benefit from renowned first class medicine.
Your health is in best hands with us.